Profile of Board of Directors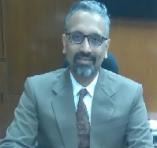 Sh. K. Narayan is the Managing Director of National Backward Classes Finance and Development Corporation (NBCFDC), holding additional charge of National Safai Karamcharis Finance and Development Corporation (NSKFDC) both CPSEs under Ministry of Social Justice & Empowerment, set up for socio economic upliftment of poor amongst the Backward Classes and Safai Karamcharis, Scavengers and their dependants, respectively. He brings with him 23 years of work experience in the Railways, CONCOR and now in NBCFDC and NSKFDC.
Sh. Narayan originally belongs to Indian Railway Service of Mechanical Engineer (1993 joining). He also holds Masters degree in Business Administration (Human Resource Management).
Sh. Narayan's other interests include philosophy, distance running and education of the under-privileged. He on the Governing Body of Godhuli, a charitable society engaged in education of slum children. He has also authored a self-development book titled "Ancient Scriptures for the Modern Mind".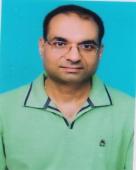 Shri G.K. Diwedi
,
 Director (SCD), M/o Social Justice & Empowerment, Govt. of India is a  Government Nominee  on the Board of NSKFDC. He has done   M.Tech from IIT, Kanpur & also belongs to 93rd batch of Indian Telecom Service. He has an experience of about  21 years in Telecom, Administration, Finance & Social Service.

Shri Sandeep Kumar Gupta, He holds Bachelor's Degree in  Engineering  (BE Chemicals) &  is a 1997 batch CSS,  He is presently working as Deputy Secretary (IFD) Ministry  of Social Justice & Empowerment, Govt. of India is a Government Nominee on the Board of NSKFDC.. He has rich experience in Finance & Administration. Prior to joining M/o Social Justice & Empowerment, he has worked under Ministry of Coal & Ministry of Finance.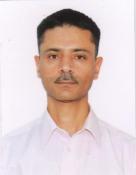 Sh. Satinder Pal Singh , Director (Housing) Ministry of Housing and Urban Poverty Alleviation, has done  Bachelor of Engineering (Civil) from Kashmir University,  Post Graduate Degree in Police Management from Osmania University and  Master of Laws (LLM) from Brunel University, London and has worked as  Superintendent of Police in Districts Sirmaur, Mandi and Kangra of Himachal Pradesh,  UN Civilian Police in Kosovo,  National Human Rights Commission of India,  Special Secretary (Home Department), Shimla,  Inspector General of Police (Law & Order), Shimla.
Shri G Vijaya Bhaskar, Deptuy Director General, Defence Estates, Ministry of Defence has done  Master of Management Studies (an integrated four-year program with courses in Engineering and Management) from Birla Institute of Technology and Science  and is having 16 years experience, of which 12 years as CEO in Cantonment Administration,  3 years as Defence Estates Officer in Land Management and 1 year as Deputy Director General at the Directorate General Defence Estates, Delhi Cantt.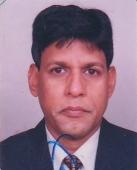 Shri. Devanand,Presently working as  General Manager, National Scheduled Castes Finance and Development Corporation(NSFDC),New Delhi
 



Dr. Ramesh Kumar is currently working as C. M. O. in N.D.M.C.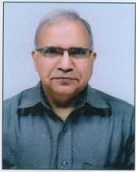 Sunil Dutt Awasthi is currently working as A.G.M. in SBI